Improve Your Buying Power
Capital One Trade Credit (Formerly BlueTarp) provides flexible lines of credit, offers standard terms and has online bill pay for more convenience and control.
Make a purchase using your Capital One Trade Credit account and Capital One Trade Credit will send you an invoice 24 hours after your purchase or a monthly statement. Enjoy the convenience of paying online, by phone or mail. Choose to pay by statement, job, or invoice.
If the Capital One Trade Credit application is made online, and approved immediately, purchases can be made at most E. C. Barton & Company locations* as soon as the account is active in our system.
Authorized Purchaser(s) recognized by our partners, and who have verified their ID in the past, do not have to provide an ID each time.
Capital One Trade Credit Is Perfect For: Larger Contractors, Municipalities, Housing Authorities, Apartments, Schools and Universities.
Flexible Line Of Credit
Includes terms to meet all of your company's business needs for now and into the future.
Online Tools
You can track purchases, make payments, and see your available credit.
Extended Customer Service
Longer hours for your convenience. US-based service teams with extended hours.
Get started with a Capital One Trade Credit account today!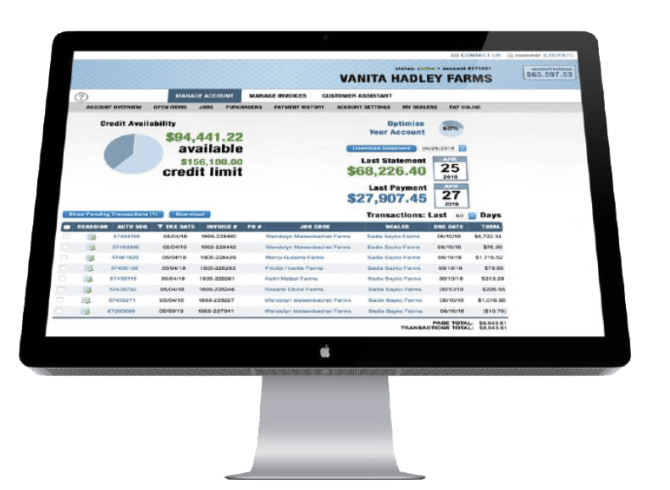 Simple online tools to save time
24/7 access to SmartView tools for full visibility into accounts and:
• Download statements and invoices
• Make payments
• View account balance and available credit
• Quick account access
• Job tracker
• Payment options
• Invoice creator
*Not available at Barton's. Available only at Home Outlet.