Follow

 
the links below to shop a limited selection of online clearance items. Items and prices may vary by location. Be sure to select your local store using the link in the top left menu to see their assortment.
Clearance Flooring
On-trend laminate, hardwood, carpet & tile.
Clearance Kitchen Accessories
Quality countertops & faucets.
Clearance Baths
Stylish vanity tops, vanities & faucets.
Visit a location near you & save storewide on an expanded selection of in-stock, quality clearance products.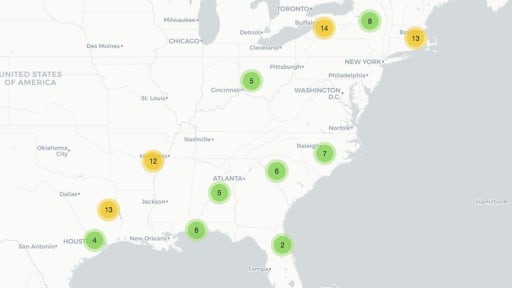 Find Your Store
Selection is best in store and marked with red tags. Products may vary by location. Limited to quantities on hand.
Stay On-Trend With Our Newsletter
---
Stay informed about upcoming discounts, additional product offerings and in-store events. With our email newsletter option, we can send the most current updates directly to you via email! That way, you will never miss a sale or new arrivals you've never seen in our stores!
By submitting this form you agree to receive future emails from E. C. Barton and it's subsidiaries. We do not share your information with third parties and you will only receive occasional emails from us.